By Blog Coordinator Meghan Randolph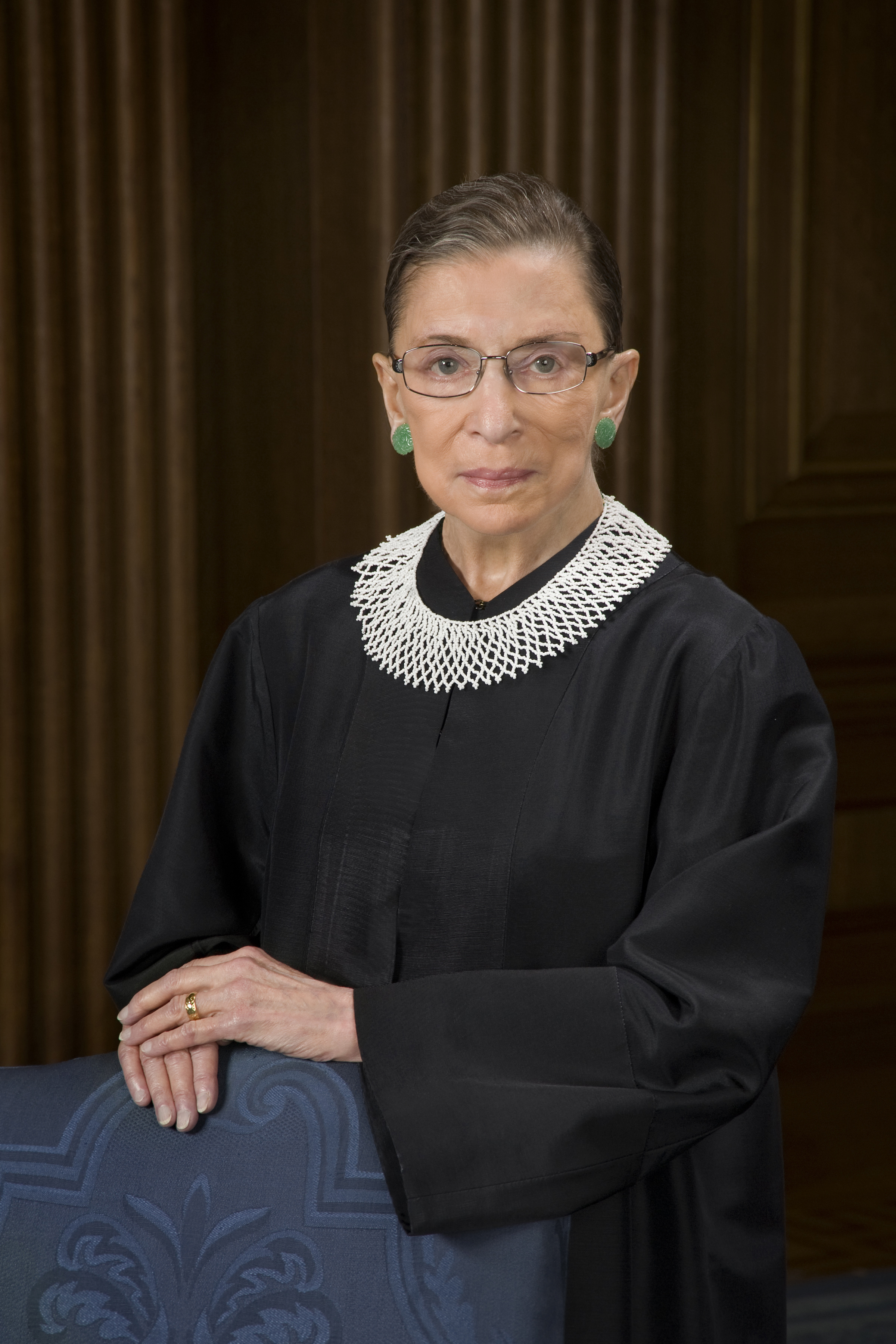 The world feels a little emptier without Ruth Bader Ginsburg in it.
A crusader for justice and gender equality, this phenomenal woman broke barriers and stood her ground throughout her life, inspiring multiple generations and even earning the nickname "The Notorious RBG."
One thing that strikes me most about Ginsburg is how she embodies the SAIL mission: Independence, accomplishment, and focus well into the senior citizen years. Ginsburg was 87 when she died last month, and right up to the end, she was working hard for the American people.
A short biography
It's impossible to write an adequate biography of Ruth Bader Ginsburg for a blog post. But her life's theme has been defying the norm. Born into a Jewish family, she grew up in New York City and fell in love with learning thanks to her mother's insistence that they go to the library as often as possible. Ruth often spoke of how much her mother inspired her. "My mother told me two things constantly. One was to be a lady, and the other was to be independent."
When it came time for college, Ruth enrolled at Cornell and excelled, ending up as the highest-ranking member of her graduating class. At a time when most women went to college to get their "M.R.S." degree, Ruth had her sights set on law school. She was accepted to Harvard as one of only nine women amongst 500 men. The dean famously asked all of the women why they should be there, filling a spot that could have been taken by a man.
While at Cornell, Ruth also met Martin Ginsburg, who would become the love of her life. They married in 1954. When he got a job in New York City, Ruth moved with him and transferred from Harvard to Columbia Law School, where she graduated at the top of her class once again.
The years that followed proved difficult in many ways, as Ruth juggled family obligations and gender biases that made it hard for her to get a job, despite her incredible credentials. But, as was her nature, she fought until she acheived her goals. You can read about her various jobs throughout the years here.
Ginsburg was elected to the United States Supreme Court in 1993, at age 60. As only the second woman to serve in the position, she once again faced gender discrimination, both toward herself and in the many cases she reviewed over the years. Several of the gender equality laws she championed are:
-Employers cannot discriminate against employees based on gender or reproductive choices.
-State-funded schools must admit women.
-Women have the right to financial independence and equal benefits.
-Men are entitled to the same caregiving and Social Security rights as women.
-Juries must include women.
Read more details about these laws here.
Ginsburg died of metastatic pancreatic cancer on September 18, 2020, surrounded by family and friends. She was the first woman to lie in state at the Capitol.
A role model for all of us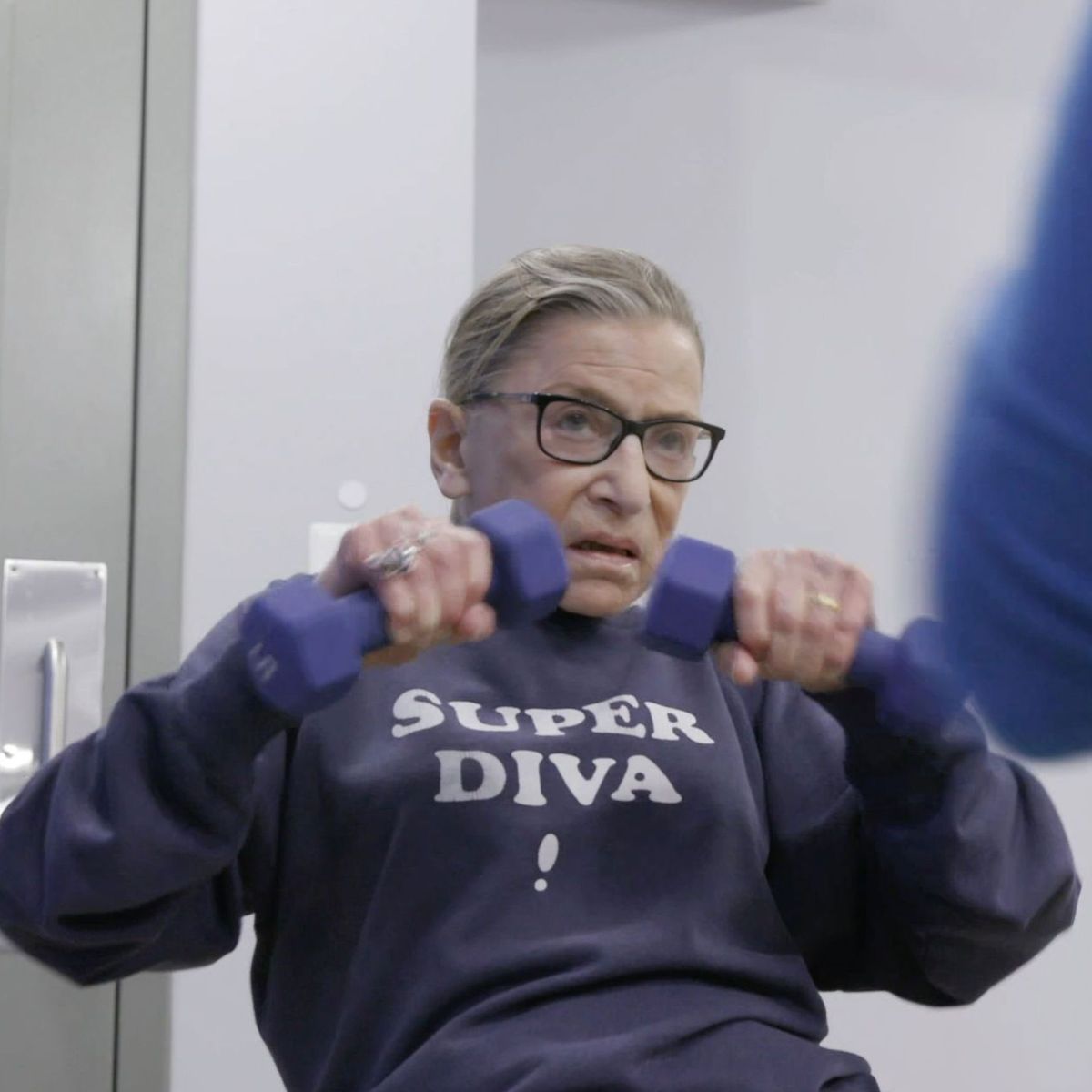 RBG, as she became popularly known, was a role model for people of all generations. But when I think about her, she reminds me of SAIL Members who have continued to be amazingly active and giving participants in their communities, and who don't believe that being of an older age makes them frail, weak, or "done." RBG worked out several times a week as she got older, showed incredible tenacity, and set an example for all of us about standing our ground with dignity and honor. The thing she is most known for is being on the Supreme Court, and that didn't even happen until she was 60 years old!
While we may not be Supreme Court judges changing the world, SAIL Members change lives and create meaningful connections for all ages. Our Members have lived such rich and interesting lives, which I've learned in conversations with several of them for this blog. Like RBG, SAIL Members have struggled, sacrificed, learned, juggled, and faced challenges with determination. They've created, educated, innovated, inspired, triumphed, and set examples for future generations. And they are showing no signs of stopping!
Ruth Bader Ginsburg was a worldwide phenomenon. But I think SAIL Members are phenomenal too. RBG embodied the SAIL mission, and she exemplified what we already knew: Life should be rich, full, and important, no matter how old you are.
"So often in life, things that you regard as an impediment turn out to be great, good fortune." -Ruth Bader Ginsburg
Links:
Ruth Bader Ginsburg on Wikipedia
12 Powerful Quotes from Ruth Bader Ginsburg – Town and Country
Ruth Bader Ginsburg – Supreme Court Historical Society
Ginsburg's acceptance of the Supreme Court nomination – YouTube
Remembering Ruth Bader Ginsburg – New York Times tribute on YouTube
Stephen Colbert works out with RBG – YouTube
Films about Ginsburg
The Notorious R.B.G. – Available for purchase on Amazon
On the Basis of Sex – Available on various streaming platforms